It's Our Turn to Eat
By Michela Wrong,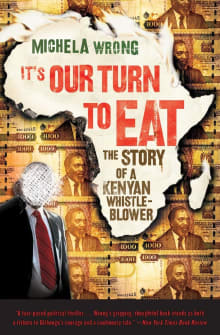 Book description
A gripping account of both an individual caught on the horns of an excruciating moral dilemma and a continent at a turning point.
When Michela Wrong's Kenyan friend John Githongo appeared one cold February morning on the doorstep of her London flat, carrying a small mountain of luggage, it was…
Why read it?
1 author picked It's Our Turn to Eat as one of their favorite books. Why do they recommend it?
Irina Filatova
Michela Wrong's story centres on one country, Kenya, and one person, but it resonates throughout the continent and far beyond it – everywhere, where corruption is as systemic, as it is in Kenya. John Githongo, a journalist who fought corruption, was appointed to head an anti–corruption unit by a new president. As in every decent detective novel, involving corruption, the hero discovers that the roots lead to the very top, finds the proof and, after many adventures, publicizes it. Only this is not a novel, though it certainly reads like one. Wrong's hero is a real person, who did what…