Alice Paul: Claiming Power
By J.D. Zahniser, Amelia Fry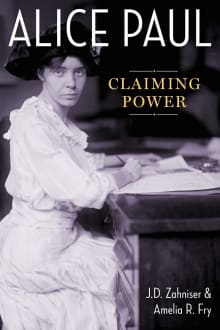 Why this book?
Alice Paul deserves more recognition as a hero of the American suffrage movement. If she were a man there would be statues of her all over the place, and buildings and streets named after her, too. 
I like this book because it examines Paul's early influences including her Quaker upbringing and her extensive graduate education. It also provides much more detail about her work with the militant suffragettes in England, where she got her start in the movement and developed the more confrontational style that blew up the more staid, incremental approach of the National American Woman Suffrage Association. Exhaustively researched but super readable, this book really gives you a sense of Paul as a person as well as a suffrage leader.
---
When you buy a book we may earn a small commission.