Cecil the Pet Glacier
By Matthea Harvey, Giselle Potter (illustrator),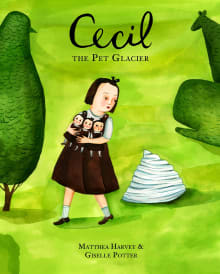 Why this book?
Maybe you are looking for a conventional pet? or maybe not? Ruby, the main character thought she might want a cat or dog but found loyalty in a less conventional pet. This whimsical book will leave readers with a different outlook on pet possibilities.

---