The Relevant Lawyers: Conversations Out of Court on Their Clients, Practice, Politics and Life Style
By Ann Fagen Ginger,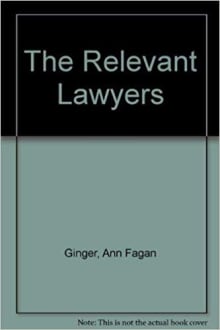 Why this book?
I recommend Ginger's book because it inspired so many college students to go into law as well as young lawyers interested in effecting societal change. In one chapter, Ginger interviews Fay Stender, a source I consulted in writing Stender's biography. Ginger also interviewed Fay's law partner Charles Garry about his representation with Stender of Black Panther Party co-founder Huey Newton in the case I consider the trial of the century. Fay's husband Marvin Stender was also interviewed about his progressive law practice. Ginger's book, and my interviews of Ann Ginger herself, proved essential to my understanding of the circle of Movement lawyers in the Bay Area to which they all heavily contributed during an extraordinary period of activism from the '50s through the '70s.     
---