Mrs. Lincoln: A Life
By Catherine Clinton,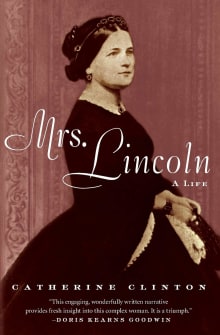 Why this book?
While Mary Lincoln (although we often call her "Mary Todd Lincoln," she preferred "Mary Lincoln," "Mrs. Abraham Lincoln," or the unassuming "Mrs. A. Lincoln") has been the subject of several biographies, this is my favorite, and one which I always used as my first resource when checking a fact or looking for a reference about Mary Lincoln. It's readable, well-sourced, and sympathetic toward its subject without veering into hagiography or being overly indulgent of Mary's foibles.
---