The 36-Hour Day: A Family Guide to Caring for People Who Have Alzheimer Disease, Other Dementias, and Memory Loss
By Nancy L. Mace, Peter V. Rabins,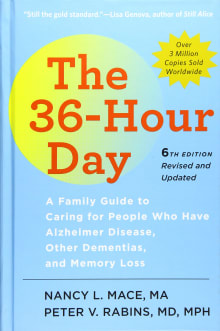 Why this book?
The 36-Hour Day is a comprehensive guide for caregivers that is often recommended by physicians to the families caring for a loved one with any cause of dementia symptoms or cognitive decline. I found the information provided very practical on the medical, legal, financial, and emotional aspects of caring for an individual presenting any level of dementia symptoms.
The clinical insights provided were very helpful, and the information for the caregiver throughout on the value of accessing outside help is such an important reminder for them to not try and navigate this dementia care journey alone!
Combining practical advice with specific examples on how to cope with the challenges associated with caring for a loved one with dementia symptoms make this an excellent guide for the family caregiver.
---