The Art of Jeffrey Jones
By Cathy Fenner (editor), Annie Fenner (editor),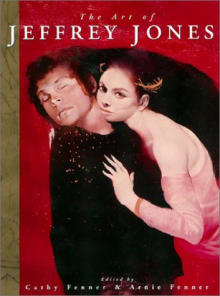 Recommended by Patrick J. Jones
From Patrick's list on art of the imagination.
Jeff Jones was a giant of fantasy illustration who followed in the footsteps of Frank Frazetta with great success, although the two men couldn't have been further apart in personality. Tired of restrictive art direction Jeff left illustration to evolve his style into fine art. He was one of those rare fantasy artists whose later works were stronger than his early works.
Jeff was a complex and tortured soul; an alcoholic who changed gender later in life to his own regret– a life lived to extremes. 
Jeff befriended me briefly online before his untimely death and it was wonderful to engage with him. 
Once again the Fenners created a labour of love here and the book is filled with full-page images and illuminating text.
---