The Wisdom of the Enneagram
By Don Richard Riso, Russ Hudson,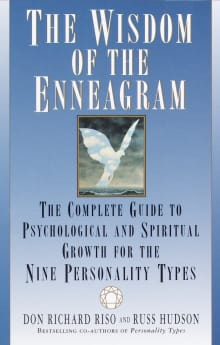 Book description
The first definitive guide to using the wisdom of the enneagram for spiritual and psychological growth

The ancient symbol of the Enneagram has become one of today's most popular systems for self-understanding, based on nine distinct personality types. Now, two of the world's foremost Enneagram authorities introduce a powerful new…
Why read it?
2 authors picked The Wisdom of the Enneagram as one of their favorite books. Why do they recommend it?
Julie S. Kraft
I love the gentle blend of spirituality and psychology in the Enneagram. I think it is the most accurate of the personality types, usually offering profound insights into how we all tick. The nine personality types are mapped out in deep detail in this book, with sections on childhood patterns, social and sexual instincts, fears, red flags, and more. If you are looking for deeper self-awareness, with guidance on how to access the best parts of yourself and avoid your stumbling blocks in recovery, this is the book. Learning about my "type" gave me great understanding of how I move…
Matthew Hinsley
I was thirty years old before I began to realize that people are wildly different. I don't mean different culturally or linguistically, I don't mean different in terms of interests or preferences. I mean different in terms of core motivations. Personality is a profound part of every human. It's a critical thing to understand if we are going to occupy the personal or professional space of anyone else for any reason. There is no better book than Riso/Hudson's masterful book on enneagram.