The Knowledge Machine
By Michael Strevens,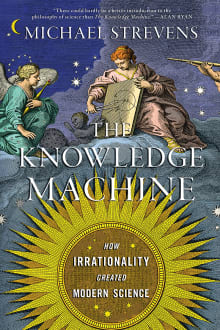 Book description
* Why is science so powerful?
* Why did it take so long-two thousand years after the invention of philosophy and mathematics-for the human race to start using science to learn the secrets of the universe?
In a groundbreaking work that blends science, philosophy, and history, leading philosopher of science…
Why read it?
1 author picked The Knowledge Machine as one of their favorite books. Why do they recommend it?
Andrew Shtulman
Science has revolutionized the way we live and the way we understand reality, but what accounts for its success? What method sets science apart from other forms of inquiry and ensures that it yields ever-more accurate theories of the world? Strevens argues that the scientific method is not a special kind of logic, like deriving hypotheses from first principles or narrowing hypotheses through falsification, but a simple commitment to arguing with evidence. Strevens shows, with historical case studies, how this commitment is seemingly irrational, as it provides no constraints on what counts as evidence or how evidence should be interpreted,…