The Evolution of Desire
By David M. Buss,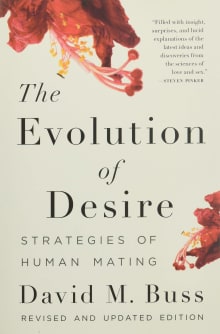 Book description
If we all want love, why is there so much conflict in our most cherished relationships? To answer this question we must look into our evolutionary past, argues prominent psychologist David M. Buss. Based one of the largest studies of human mating ever undertaken, encompassing more than 10,000 people of…
Why read it?
1 author picked The Evolution of Desire as one of their favorite books. Why do they recommend it?
Andrew S. Trees
Although we like to think that we are idiosyncratic individuals pursuing our perfect match, the truth is that evolution has hardwired into us many preferences and dislikes. This book is a really good introduction to the often surprising role evolution plays in shaping desire. Buss has undertaken a massive study of thousands of people and dozens of cultures to present a unified theory of human mating behavior. While I don't think we need to simply give in to evolution, it is an enormous help to have a sense of what role evolution plays.