The Dynamic Laws of Prosperity
By Catherine Ponder,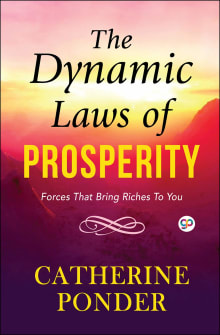 Book description
This book is the result of several recent recessions and many years of lean living. Nobody likes recessions and nobody likes lean living - and indeed nobody should like them. For fifteen years I tried to find such a book as this one. During those years of searching the bookshelves,…
Why read it?
2 authors picked The Dynamic Laws of Prosperity as one of their favorite books. Why do they recommend it?
Justine Crowley
Everyone deserves to live an abundant life, and this book is a metaphysical way to attract more abundance in your life.
There is a strategy for everyone. Using these abundance and prosperity principles will inspire you to save more money, and to build more wealth.
This book was born from a Church Minister who wanted to help her congregation not only survive, but thrive during recessions and leaner times. 
Tommy Chong
I read this book when I first moved out to California from Canada. I was living on the beach and having a great time. Catherine Ponder has this energy that is like Tim Robbins and her message is that you can have anything you want if you put your mind to it. It helped me chart my way forward in the entertainment industry and helped me find my path.