The Deltoid Pumpkin Seed
By John McPhee,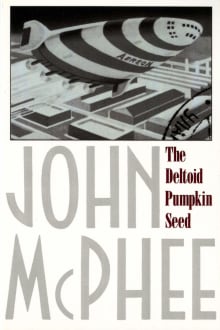 Book description
This is the fascinating story of the dream of a completely new aircraft, a hybrid of the plane and the rigid airship - huge, wingless, moving slowly through the lower sky. John McPhee chronicles the perhaps unfathomable perseverance of the aircraft's sucessive progenitors.
Why read it?
1 author picked The Deltoid Pumpkin Seed as one of their favorite books. Why do they recommend it?
Mark Spivak
When most people think of dirigibles, they're reminded of either the Goodyear Blimp or (if they're old enough) the crash of the Hindenburg. However, there's a small band of fanatics who are dedicated to the quest for lighter-than-air flying. For these folks, the subject is more compelling than the Holy Grail, and they devote decades of their lives and the bulk of their resources to prove to the public that dirigibles should come back and replace jet aviation. A true story, and a fascinating read.