The Cognitive Revolution in Western Culture
By Don LePan,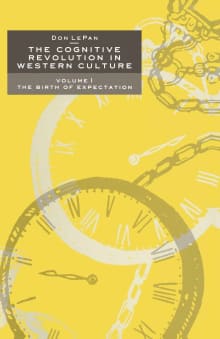 Book description
LePan challenges the assumption that everybody thinks in the same way by examining a particular mental faculty - expectation. He concludes that certain forms of expectation did not exist in the minds of most medieval people, any more than they do in children or adults in many primitive societies.
Why read it?
1 author picked The Cognitive Revolution in Western Culture as one of their favorite books. Why do they recommend it?
Brian J. McVeigh
This book, in a fashion similar to Julian Jaynes's theories about bicameral mentality and consciousness, challenges comfortable assumptions. It does this by demonstrating that though what we think (content) differs by place and period, mentalities (processes) themselves are neither invariant nor universal.
Specifically, it offers a detailed study of literature and shows how notions of causality and temporal thought processes that we take for granted were undeveloped in earlier centuries.