The Athenian Murders
By Jose Carlos Somoza,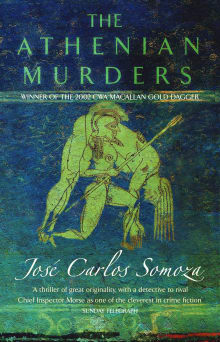 Book description
THE ATHENIAN MURDERS is a brilliant, very entertaining and absolutely original literary mystery, revolving round two intertwined riddles. In classical Athens, one of the pupils of Plato's Academy is found dead. His idealistic teacher suspects that this wasn't an accident and asks Herakles, known as the 'Decipherer of Enigmas', to…
Why read it?
1 author picked The Athenian Murders as one of their favorite books. Why do they recommend it?
Linda Reid
As an author of mystery-thrillers, including the Sherlock Holmes Pastiche, "Elementary, My Dear Spock" as well as a longtime fan of Agatha Christie, I was drawn to the appeal of an ancient Greek "detective", Heracles Pontor investigating murders in Plato's Athens. And, Somoza does not disappoint, inviting us to share Pontor's journey down a rabbit hole that grows ever more intriguing and dangerous page by page. Somoza welcomes us with a beautifully translated murder mystery that soon envelopes us in a fascinating exploration of Plato, reality, and, as reflected in the original Spanish title, the Cave of Ideas.