The Festival of Sin: and other tales of fantasy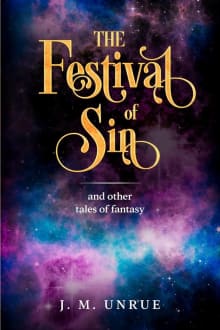 New book alert!
Sponsored by J M Unrue

Author
What is my book about?
Ordinary people in extraordinary circumstances. Five stories plus a bonus novel, all dealing with people who must overcome 'supernatural' circumstances--things well beyond the realm of common understanding. More than fish-out-of-water. Fish-on-another-planet.

The Festival of Sin: and other tales of fantasy
By J M Unrue,
---