Newcomb's Wildflower Guide
By Lawrence Newcomb, Gordon Morrison (illustrator),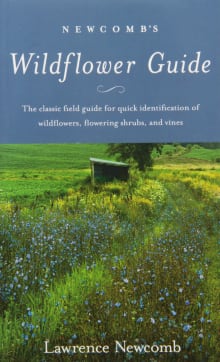 Book description
Lawrence Newcomb's system of identification on wild flowers is based on natural structural features that are easily visible to the untrained eye and enables amateurs and experts to identify almost any wildflower quickly and accurately.
Why read it?
1 author picked Newcomb's Wildflower Guide as one of their favorite books. Why do they recommend it?
Mark Warren
The most critical stage of using plants is identification. An error in naming a plant could result in tragedy. Nature manufactures many chemicals harmful to humans. A plant practitioner must never guess. An ID must be positive. For that purpose, any woodsman/woman needs a reliable field guide with a user key that allows the reader to determine the name of a plant before any part of it is harvested. Mr. Newcomb has developed a user-friendly key for the layperson. It is much more efficient than most field guides without overwhelming the reader with intricate botanical vocabulary.