Jack Dawkins
By Charlton Daines,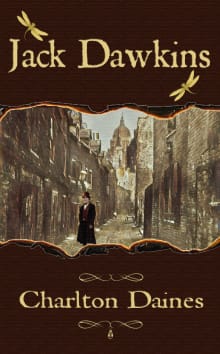 Book description
The Artful Dodger returns with new adventures!

Jack Dawkins, once known as the Artful Dodger in the streets of London, was sent to Australia on a prison ship when he was little more than a boy. Now he has returned to find that London has changed while the boy has…
Why read it?
2 authors picked Jack Dawkins as one of their favorite books. Why do they recommend it?
Jaq D Hawkins
Most Fantasy readers enjoy an occasional change and Historical Fiction is a popular companion genre, especially when it's set in England. Whether you love Classics or your experience of Dickens is limited to seeing the musical, Oliver!, the Artful Dodger is a fascinating character and this book follows him into adult life when he returns to Turn of the Century Victorian England. It's an easy read which is historically accurate but doesn't get bogged down in teaching history. A fast-moving adventure with humour and dastardly villains with a flavour that only this era can produce.
Overall it's a fun story…
Lin Senchaid
Even if you've never read Dickens, the Artful Dodger is an iconic figure in film and popular culture, but Dickens never finished his story! Jack Dawkins, commonly known as the Artful Dodger among London's criminal class as a talented child thief, returns to London as an adult. Only now life and acquired skills after his transportation sentence to Australia have refined his ability to move among affluent society as easily as within the company of scoundrels and villains from the derelict streets of his childhood. But living a double life can't last forever, especially after Jack falls in love!