Into The Woods
By John Yorke,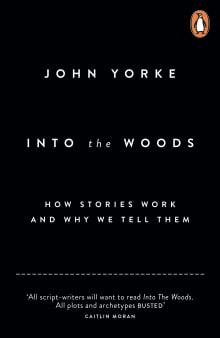 Book description
'The best book on the subject I've read. Quite brilliant' Tony Jordan, creator/writer, Life on Mars, Hustle

We all love stories. But why do we tell them? And why do all stories function in an eerily similar way? John Yorke, creator of the BBC Writers' Academy, has brought a vast…
Why read it?
3 authors picked Into The Woods as one of their favorite books. Why do they recommend it?
Matt Zandstra
I must have read a hundred books about story structure over the years. Somehow, perhaps because of some story-related blind spot on my part, none of them ever seemed to stick.
My problem was always the middle. Middles can sag. It seems that a story's interior becomes little more than the wasteland a protagonist must traverse to get from the mystery of a beginning to the ultimate challenge of an ending.
Yorke's Into The Woods celebrates the middle. He reminds us that the essential crux of a story lies in its midpoint. Right at the heart of an effective story,…
Les Cowan
Rather than a great story in itself this is a book about great storytelling. Perhaps telling stories is one of our strongest links with our prehistoric past. Today we might sit on the bus with a Kindle whereas they gathered round the fire outside a cave but the process is the same. A master storyteller entertains and intrigues their audience with powerful and intriguing tales. John Yorke explains in a fascinating way the power of great stories, why we enjoy them, and how they are constructed and have their effect. In some ways I wish I'd read this before starting…
Alistair Owen
Like a lot of screenwriters, I've got Syd Field's Screenplay and Robert McKee's Story on my bookshelf. One day, I might even read them. But they'll need to be very good indeed to beat John Yorke's Into the Woods, which I've already read twice. More than just another "How to" book on screenwriting, it's an accessible and insightful study of storytelling through the ages, by a leading TV producer and script editor, and an elegant distillation of how all stories, from the fireside to the multiplex, begin with and finally boil down to: "Once upon a time, in such…