Diary of Bergen-Belsen
By Hanna Lavy-Hass,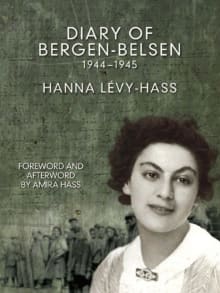 Book description
A unique, deeply political survivor's diary of the author's final year inside the notorious concentra camp of Bergen Belsen. Levy-Hass, a Yugoslavian socialist and Jew, emerged a defiant survivor of the Holocaust. Her observations shed new light on the lived experiences of Bergen Belsen, and hers is the only diary…
Why read it?
1 author picked Diary of Bergen-Belsen as one of their favorite books. Why do they recommend it?
Joshua M. Greene
The world knows about Anne Frank through her diary. Yet Anne Frank knew nothing about the Holocaust apart from reports on radio and glimpses of roundups through the window of her attic hideaway. She never lived long enough to write a second volume, which would have included her experiences in Auschwitz and Bergen-Belsen (where she died of typhus). In her diary, Hanna Levy-Hass provides us with a more realistic, first-hand account of the Holocaust as experienced by a young woman inside Hitler's camps.