Biology as Ideology
By Richard C. Lewontin,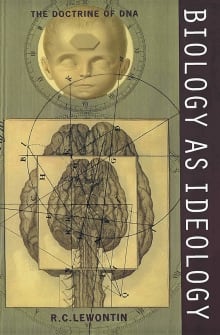 Book description
Following in the fashion of Stephen Jay Gould and Peter Medawar, one of the world's leading scientists examines how "pure science" is in fact shaped and guided by social and political needs and assumptions.
Why read it?
1 author picked Biology as Ideology as one of their favorite books. Why do they recommend it?
Aubrey Clayton
People need less Dawkins in their lives and more Lewontin, whose thought-provoking, accessible writing about evolutionary biology stands in fierce opposition to the trend toward genetic determinism that seems to be the rage nowadays. We are not simply our genes, Lewontin says, because the effects DNA has on our lives are mediated by social and environmental factors, many of which we can influence. While it's nominally about biology, I also read this as a critique of causal inference, generally. What we consider a "cause" reveals our ideological commitments to certain aspects of the world being maintained, and we should be…