Beautiful Revolutionary
By Laura Elizabeth Woollett, Laura Elizabeth Woollett,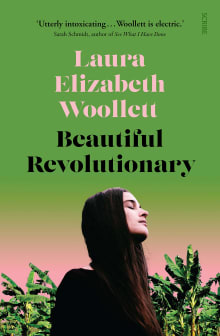 Book description
The thrilling new novel, inspired by the events at Jonestown in the 1970s.
It's the summer of 1968, and Evelyn Lynden is a woman at war with herself. Minister's daughter. Atheist. Independent woman. Frustrated wife. Bitch with a bleeding heart.
Following her conscientious-objector husband Lenny to the rural Eden of…
Why read it?
1 author picked Beautiful Revolutionary as one of their favorite books. Why do they recommend it?
Judy Bebelaar
Woollett's novel is based on much research on Peoples Temple and Jonestown. She came to the US from Australia for interviews with many survivors and others—including Ron Cabral and me because of our knowledge of the teenagers in the Temple. It's a great read and adds much to the understanding of those who joined the Temple. Evelyn Lyndon (all the characters have fictional names except Jim Jones) is the "Beautiful Revolutionary" who, with her idealistic husband, joins the Temple and eventually becomes one of Jones's mistresses. I recognize many of the book's characters, sometimes two people rolled into one. Only…