The Beatles: An Illustrated Record
By Roy Carr, Tony Tyler,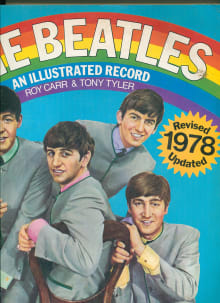 Why this book?
This floppy paperback matched the dimensions of an actual record, a geometry that made you feel you were flipping through your Beatles albums as you read it. It came to me as a birthday or Christmas present, probably around age eight. I read it cover to cover, over and over, memorizing entire passages like biblical verses. It was pretty much my only book until I discovered Mad magazine, around age ten. You could do a lot worse.

---