The Little Book of Common Sense Investing: The Only Way to Guarantee Your Fair Share of Stock Market Returns
By John C. Bogle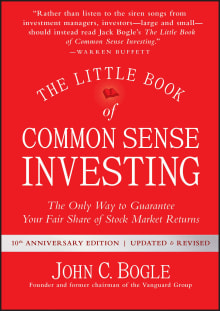 Why this book?
The author, the father of index investing, outlines the most effective approach to building wealth in the long run: buy an exchange-traded fund with low acquisition and management costs and which tracks an index such as Dow Jones average or S&P 500 and hold it "forever". 
The approach has stood the test of time.
---
When you buy a book we may earn a small commission.