A Random Walk Down Wall Street: The Time-Tested Strategy for Successful Investing
By Burton G. Malkiel,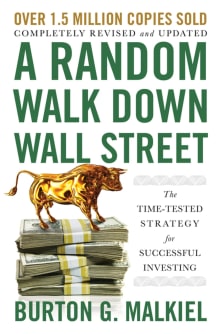 Why this book?
This is the first book I read about the stock market. I was taking a college course on investments and working as an editor at the Federal Reserve Bank of San Francisco. Watching the Fed try to hit various monetary targets looked to me just like what this book was suggesting: throw a dart at the stock quote page of the Wall Street Journal (back in the days when people looked in newspapers for stock quotes!) and you were just as likely to make money as you would when you did research into a particular company before buying their stock.
---