The People Have Never Stopped Dancing: Native American Modern Dance Histories
By Jacqueline Shea Murphy,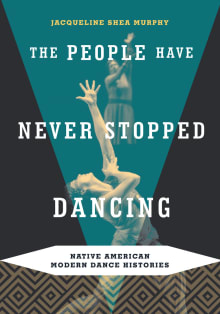 Why this book?
When I began researching Martha Graham's multifaceted life, I was intrigued to learn that she spent several summers in the 1930s at the Pueblo communities in New Mexico, where she was fascinated by the ceremonial and ritualistic dance elements of their lives. Entire villages of all generations would gather together on feast days at the center of the pueblo to watch the feather - and shell - and evergreen-costumed pageantry unfold, pounding steps on packed earth, cries to the heavens for rain and good harvests, and prayers for a harmonious year ahead. Graham insisted that she would never "copy" these dances – rather, she took the inspiration gathered in her imagination and mindfully infused it into her own pieces. Thus did Jacqueline Shea Murphy become my very first teacher in the roots and ways of indigenous American dance practices.

---