When There Is No Cure: How to Thrive While Living with the Pain and Suffering of Chronic Illness
By Craig K. Svensson,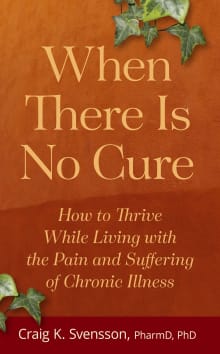 Why this book?
I was drawn to this meticulously written book in part because the author is a professor of pharmacy and my father is a retired pharmacist. I found myself thoroughly enjoying, underlining, and learning from the wealth of insight into living with chronic illness. The author offers excellent tips for navigating relationships, the medical field, and evaluating treatment options. 
While this book (like mine) is written for readers of all faiths, I appreciated and related to the testimony in the final chapter in which the author discusses the importance of his Christian faith and how it has helped him find meaning and purpose through suffering.   
---