People Care
By Thom Dick,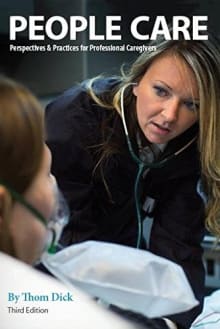 Recommended by Dave Horowitz
From Dave's list on for and about emergency medicine.
People Care is a book that should be given to every EMT and medic student. Caregivers in the field would also do well to read it. There are two sides to emergency medicine: There is the bit about interpreting ECGs, poking people with needles and splinting mangled bones—and there is the human side; treating people like people, not just "patients". People Care is about the latter.  
Without getting overly sappy, People Care is full of reminders and tips that can reel a salty provider back from the edge. I read this book with about eight years in EMS under my belt and it gave me a lot to think about and changed the way I work.

---