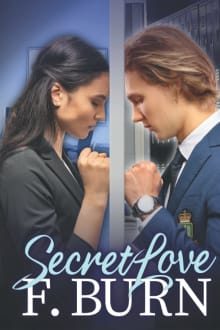 Recommended by Estelle Pettersen
From Estelle's list on bad boy romance with a happy ending.
In Secret Love by F. Burn, Richard Cunningham is a different kind of bad boy—a student in his final year of high school who develops a crush on learning support assistant Francesca Gabel. Richard is a challenging guy, pushing the limits and not giving up on chasing Francesca, despite dating someone else closer to his age. When he finishes school and travels, their friendship continues, but he wants more from Francesca, who is a young woman trying to find her path in life. I was hooked all the way to the end, and loved the tease in each chapter, not knowing if the two will end up together until the end. The relationship suspense was brilliantly plotted. 
---