The Tomb in Ancient Egypt
By Aidan Dodson, Salima Ikram,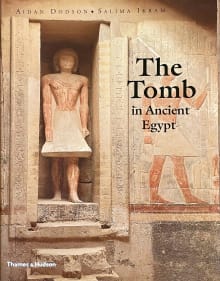 Book description
For Egyptophiles everywhere, here is the most authoritative and comprehensive guide ever published on the full range of tombs, their decoration and burial customs.
Why read it?
1 author picked The Tomb in Ancient Egypt as one of their favorite books. Why do they recommend it?
Melinda Hartwig
If you want to know more about the ancient Egyptians, look no further than their tombs. The ancient Egyptians built their stone sepulchers for eternity. Colored reliefs and paintings celebrated the king's eternal cult, while elite, non-royal people recorded events of their everyday life and life in the hereafter. In this richly illustrated book, Dodson and Ikram offer a comprehensive view of ancient Egyptian mastabas, pyramids, and rock-cut tombs from Prehistory to the Greco-Roman Period and the meaning of their decoration. This book sits prominently on my bookshelf.