The Obelisk and The Cross
By Tony Sunderland,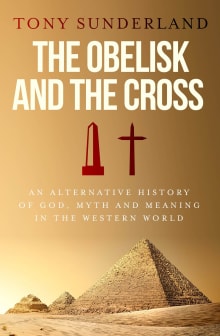 Book description
Why does an ancient Egyptian obelisk celebrating the god of the sun stand in the centre of St Peter's Square in Vatican City, the home of the Pope and the heartland of Catholicism?
Taking this mysterious fact as his starting point, Tony Sunderland examines the history of religious belief in…
Why read it?
1 author picked The Obelisk and The Cross as one of their favorite books. Why do they recommend it?
Harry Whitewolf
As one of earth's oldest civilisations, ancient Egypt can tell us a lot about early religion and how it affected later spiritual practices and faiths. In this book, Tony Sunderland begins with the question: why is there an Egyptian obelisk standing in the centre of St. Peter's Square in Vatican City? The question becomes even more pertinent when you learn that the obelisk celebrates an ancient sun god! I loved this fascinating book that traces religion from ancient Egypt and Mesopotamia through to early Christianity and beyond. Whatever your level of historical religious and spiritual understanding is, The Obelisk and…