The King in the North
By Max Adams, Max Adams,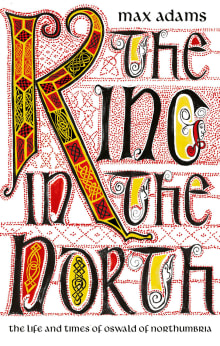 Book description
'A triumph - a Game of Thrones in the Dark Ages' TOM HOLLAND.
The magisterial biography of Oswald Whiteblade, exiled prince of Northumbria, who returned in blood and glory to reclaim his birthright.
A charismatic leader, a warrior whose prowess in battle earned him the epithet Whiteblade, an exiled prince…
Why read it?
2 authors picked The King in the North as one of their favorite books. Why do they recommend it?
Theresa Tomlinson
Good research is so important to me and this is the historical study that I'd recommend to anyone who wants to know more about the Anglo-Saxon Kingdom of Northumbria. Max Adams has studied the period in detail, but his style of writing is easy to read and sometimes exciting, so much so that I almost felt that I was reading a novel. I love the way Max Adams suggests various possible scenarios, from the written evidence, studies, and archaeology that we have. This is a perfect research book for a novelist, wanting to bring the time period to life. I…
Matthew Harffy
For anyone interested in the history of Northumbria in particular, and more broadly, the British Isles of the seventh century, Max Adams' The King in the North is the must-have book. Ostensibly, it is a biography of King Oswald of Northumbria, but in reality it covers much of the century and what transpired before and after his reign.