The Glamour Boys
By Chris Bryant,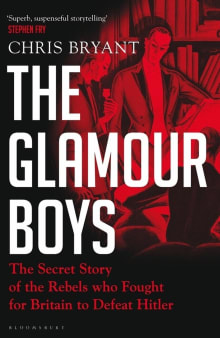 Book description
A STORY OF UNSUNG BRAVERY AT A DEFINING MOMENT IN BRITAIN'S HISTORY

'Superb' Stephen Fry
'Thrillingly told' Dan Jones
'Fascinating' Neil MacGregor
'Astonishing' Peter Frankopan

We like to think we know the story of how Britain went to war with Germany in 1939, but there is one chapter that has…
Why read it?
2 authors picked The Glamour Boys as one of their favorite books. Why do they recommend it?
David C. Dawson
The untold true story of how a group of gay MPs lobbied the British government to stop its policy of appeasing Hitler in the run up to WWII. It's a book about patriotic heroes who are criminals in their own land because of their sexuality. It moved me deeply and inspired my own fictional thriller set in Berlin in 1933.
Robert Hutton
A history of a different sort of secret, this is the story of a mostly gay group of British members of parliament who tried to warn their government about Hitler. Many had traveled to Berlin in the 1920s and 1930s to enjoy the nightlife, so they had an early sense of how the Nazi government was turning out. But their personal lives made it dangerous for them to oppose their own leaders at home. There's a personal edge to the book for me, because one of the MPs, Ronald Cartland, was my great-uncle's commanding officer, and they were killed in…