The Divine Comedy
By Dante Alighieri, C.H. Sisson (translator),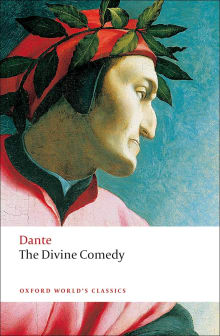 Book description
Described variously as the greatest poem of the European Middle Ages and, because of the author's evangelical purpose, the `fifth Gospel', the Divine Comedy is central to the culture of the west. The poem is a spiritual autobiography in the form of a journey - the poet travels from the…
Shepherd is reader supported. We may earn an affiliate commission when you buy through links on our website. (learn more)
Why read it?
3 authors picked The Divine Comedy as one of their favorite books. Why do they recommend it?
James Sale
This poem is probably the greatest single poem in world literature; sadly, it's not written by an English poet but an Italian, which means it's important to get a great translation! To get the feel for the poetry and for accuracy of the Inferno, I recommend J. Simon Harris's very recent Dante Inferno for book 1 and Dorothy L. Sayers's version for the rest. Truly, this is a hero's journey – it has everything: hell, purgatory, and heaven; not to mention sexual passion, perversion, deepest treachery, friendship, and such a love as makes the heart stop! The opening line of…
Miriam Van Scott
The Divine Comedy is an oldie but a goodie that covers the entire gamut of afterlife possibilities in Christian tradition. Written in 1320, the three-layered tale is still studied to this day and continues to inspire new creative endeavors. The "Inferno" section gets—by far—the most attention, with its map of the Circles of Hell and extensive descriptions of the torments meted out therein. But don't skip "Purgatorio" and "Paradiso," which also feature Dante's lovely prosaic style along with insights into human nature and the role of free will in our lives and afterlives.  
David Damrosch
When I was sixteen, I had a great love of rollicking, satiric tales, and a work called The Divine Comedy sounded like it should fit the bill. I soon found that Dante's three-day journey through hell, purgatory, and paradise wasn't quite the knee-slapper I'd expected, but I was drawn in by his melancholy eloquence, his spiritual intensity, and his ability to bring his cosmic landscape to life through the most concrete details. 2021 is the seven-hundredth anniversary of Dante's death, but he still speaks intimately to us of the perils and the pleasures of our travels "nel mezzo del cammin…