The Divided Self
By R.D. Laing,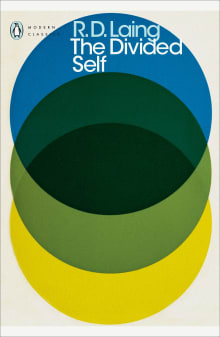 Book description
Presenting case studies of schizophrenic patients, Laing aims to make madness and the process of going mad comprehensible. He also offers an existential analysis of personal alienation.
Shepherd is reader supported. We may earn an affiliate commission when you buy through links on our website. (learn more)
Why read it?
3 authors picked The Divided Self as one of their favorite books. Why do they recommend it?
Tony Sandy
The Divided Self kick-started my search for the truth of the human condition. It taught me that I didn't have to follow the life laid out for me and that I was expected to follow. Through it I discovered that I was not the only person trapped in a world and struggling to make sense of the bizarre and contradictory reality around me, that lied and lied about existence continually. Further books by him reinforced this awareness of the illogic of it all, including The Politics of Experience, The Self and Others, and Knots. I was Brer Rabbit,…
Kirk J. Schneider
This book comprises one of the most illuminating and intimate descriptions of what it means to be labeled schizophrenic in contemporary society. Laing's rich qualitative description of the nature, course, and first-hand accounts of schizophrenia and related psychoses has not in my experience been matched, and in fact, has been severely and tragically overlooked in the headlong leap into drugging and re-conditioning as distinct from inquiring about and attempting to understand some of our most troubled individuals. Laing's humanistic "treatment" of such individuals has also been sacrificed in the 40 or so years since his pioneering "safe houses" that provided…
Will Hall
Scottish psychiatrist R.D. Laing is considered a heretic by mainstream mental health – and today it is widely recognized that our mental health system routinely fails to help people. And so Laing's ideas are now more relevant than ever. Laing's compassionate approach was to understand psychosis and schizophrenia from the inside, and make the strange, bizarre and frightening world of madness understandable as a reaction to an impossible situation. This book serves as a rich reminder that people labeled "crazy" are humans like you and me – and need listening and care, not forced hospitalization, stultifying tranquilizers, and banishment from…