The Complete Poems of Emily Dickinson
By Emily Dickinson,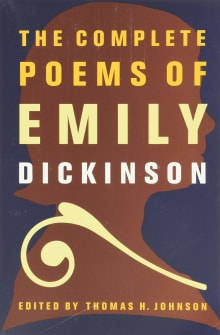 Book description
Though generally overlooked during her lifetime, Emily Dickinson's poetry has achieved acclaim due to her experiments in prosody, her tragic vision and the range of her emotional and intellectual explorations.
Why read it?
2 authors picked The Complete Poems of Emily Dickinson as one of their favorite books. Why do they recommend it?
Michael Golding
The Complete Poems of Emily Dickinson is one of literature's most intimate records of the struggle to know God. Emily Dickinson spent most of her life in Amherst, Massachusetts, in the Calvinist home where she grew up. But while she eventually drifted away from organized faith, she found God in other ways: "Some keep the Sabbath going to Church/ I keep it, staying at Home." Like so many spiritual seekers, Dickinson experienced doubt: "Of Course—I prayed—/ And did God care?"  Yet her faith persisted: "I know that He exists/ Somewhere—in silence—". The Complete Poems of Emily Dickinson reveals the seeker's…
Steven Nightingale
One of the most radical and life-giving books ever written, this compilation of the verse of Dickinson holds almost all the poems she wrote out in what she called "fair copy", bound in small booklets, and put all together in a chest in her room. She published only six poems in her lifetime. The complete work was not collected until 1951. Now she is read and honored worldwide and recognized as one of the most intuitive, powerful, and original poets of any country or any century.