The Brain from Inside Out
By Gyorgy Buzsaki,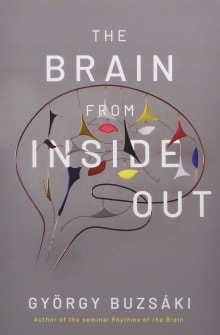 Book description
Gyoergy Buzsaki's The Brain from Inside Out examines why the outside-in framework for understanding brain function have become stagnate and points to new directions for understanding neural function. Building upon the success of Rhythms of the Brain, Professor Buzsaki presents the brain as a foretelling device that interacts with its…
Why read it?
2 authors picked The Brain from Inside Out as one of their favorite books. Why do they recommend it?
Lauren Aguirre
Neuroscientist György Buzsáki believes that focusing on human mental constructs (imagination, attention, instinct) gets in the way of seeing things from the brain's perspective. Rather than being a blank slate waiting for experiences to etch new pictures onto it, the brain comes equipped with a huge reserve of built-in patterns, each one created by connected groups of neurons. In his view, memory formation is a game of matching those patterns with meaningful experiences so that your brain can better predict the future and the consequences of your actions. I walked away from this book with my brain very much changed. 
Daniel Graham
For most of the time that humans have studied the brain, the approach has been to go from the outside to the inside. That is, we probe the brain with "stimuli" from the outside—images, sounds, electric shocks, social scenarios—and see what happens inside. This has led to progress but we need more fundamental understanding about how brains work intrinsically. This is the "inside-out" neuroscience Buzsaki describes: it is about asking about the logic of the internal processes of the brain. Buzsaki is a highly respected researcher who has for decades probed and listened to neurons in the mouse hippocampus.…