On Having No Head
By Douglas Edison Harding,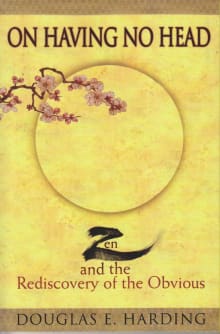 Book description
'Reason and imagination and all mental chatter died down... I forgot my name, my humanness, my thingness, all that could be called me or mine. Past and future dropped away... Lighter than air, clearer than glass, altogether released from myself, I was nowhere around.' Thus Douglas Harding describes his first…
Why read it?
1 author picked On Having No Head as one of their favorite books. Why do they recommend it?
Guy Claxton
One person I was lucky enough to meet and study with, though, was a very English Englishman called Douglas Harding: an ex British army officer who has some transformative experiences whist serving in India and spent the rest of his life devising smart, simple and profound ways to induce the same experiences in others. For example: point with your right index finger at the tip of your nose, and pay close attention to your actual experience of what the finger (which you can see) is pointing at (which you can't). If you are lucky, you'll be quite disconcerted! It was…