Myths of the Pagan North
By Christopher Abram,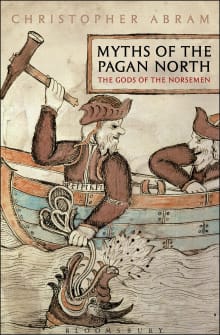 Book description
This is an engaging account of the world of the Vikings and their gods. As the Vikings began to migrate overseas as raiders or settlers in the late eighth century, there is evidence that this new way of life, centred on warfare, commerce and exploration, brought with it a warrior…
Why read it?
1 author picked Myths of the Pagan North as one of their favorite books. Why do they recommend it?
Thomas Williams
Despite its rather misleading title, Chris Abrams's Myths of the Pagan North is not a retelling of the Norse myths or a primer to the worlds they describe. It is instead a detailed and sustained exploration of how the myths as we know them developed, what evidence exists for the Norse mythos outside the major compendia of thirteenth-century Icelandic prose and poetry (Snorri's Edda and the so-called Elder Edda), and what function these stories played in the societies of the Viking Age and medieval north. With chapters exploring the historical context in which the myths developed, the full range…