Autumntide of the Middle Ages
By Johan Huizinga, Diane Webb (translator),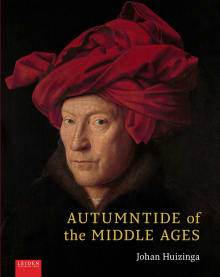 Book description
This new English translation of Huizinga's Autumntide of the Middle Ages (Herfsttij der Middeleeuwen) celebrates the centenary of a book that still ranks as one of the most perceptive and in¿uential analyses of the late medieval period. Its wide-ranging discussion of fourteenth and ¿fteenth century France and the Low Countries…
Why read it?
2 authors picked Autumntide of the Middle Ages as one of their favorite books. Why do they recommend it?
Larry Silver
One of the great works of historical recreation, which reads like a novel but is based on a voluminous study of texts, art, and history. Huizinga recreates the violent tenor and pervasive Christian spirituality of late medieval life, as well as a corresponding chivalric secular side, lived out by French and Burgundian nobility.
David Horspool
What goes up must come down: the Dutch polymath Huizinga describes the gradual breakdown of a civilization that had presided over Europe for five hundred years (the book was for years known as The Waning of the Middle Ages). Huizinga, like Southern, had lived through the Second World War and seen civilizations fall apart. His poetic take on the histrionics of late-medieval life has not always convinced scholars, but readers like me have rightly been entranced. The newest translation is a beautiful coffee-table book, making gorgeous use of Huizinga's immersion in the artistic and architectural world he evokes so memorably.