A Treatise of Human Nature
By David Hume,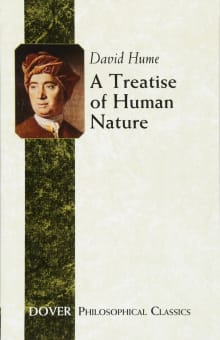 Book description
"One of the greatest of all philosophical works, covering knowledge, imagination, emotion, morality, and justice." — Baroness Warnock, The List
Published in the mid-18th century and received with indifference (it "fell dead-born from the press," noted the author), David Hume's comprehensive three-volume A Treatise of Human Nature has withstood the…
Why read it?
2 authors picked A Treatise of Human Nature as one of their favorite books. Why do they recommend it?
Steven Pinker
When I wrote Rationality, I mentioned Hume 32 times. He didn't think of everything, but he explained an astonishing range of topics related to rationality, including causation versus correlation, is versus ought, and individual versus collective self-interest.
His follow-up, An Enquiry Concerning Human Understanding, explained why we shouldn't believe in miracles. He explored all of these topics with clarity and wit, putting modern academic writing to shame.
Scott Soames
Hume aimed at an empirical science of the mind with laws of associationist psychology analogous to Newton's physical laws. (Book I Part 3.) Realizing that we use reason and observation to calculate means to our ends, he believed our ends come from the passions, including moral sentiments arising from human nature. (Book III).  Moral rules arising from them are shaped by systems of social cooperation evolving by trial and error into mutually beneficial practices. The resulting rules are biological, sociological, and psychological facts that are normative because we can't renounce the values grounding them without violating who we are. In…