The New Encyclopedia of Modern Bodybuilding: The Bible of Bodybuilding
By Arnold Schwarzenegger, Bill Dobbins,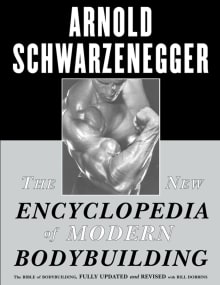 Why this book?
This is the book I started with, and the one almost all aspiring bodybuilders get as well. And for good reason. It contains everything you need to get started, from exercise explanations to workout programs, nutrition, dealing with injuries, posing, and competition preparation. Of course, the author seems to be a reliable source of this information ;-) Even after three decades of bodybuilding training, I still reach for this book for inspiration and information.
---