"Surely You're Joking, Mr. Feynman!" Adventures of a Curious Character
By Richard P. Feynman,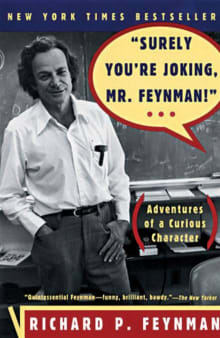 Why this book?
Nobel prize-winner Richard Feynman was renowned not only as a physicist but for his antics away from science (not all of them good). This memoir is a collection of stories throughout his life and proves his incredible skills as a raconteur. You might pick up a little science along the way – he was famous for making incredibly complex ideas easy to understand – but you'll ache with laughter at some of his adventures. They include breaking into other peoples' safes while making the atomic bomb, going around Las Vegas with 'Mr. Big' (probably Frank Sinatra), and absconding to Brazil to join a samba band.

---