Railways & the Raj: How the Age of Steam Transformed India
By Christian Wolmar,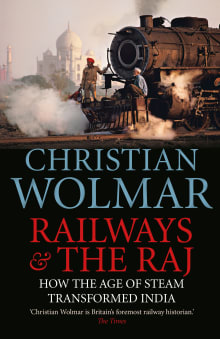 Why this book?
I am personally recommending the book because it covers the essence of India's railway history in an English context. The English context is particularly important because the railways have been an English creation in India. 
Despite the English context, the book in a way accepts and humbly admits how the railways were built for the colonial power to govern the huge country and is purely based on facts and records. India joined the railway age late: the first line was not completed until 1853 but, by 1929, 41,000 miles of track served the country. The book accelerates history in a crisp manner.
I love and personally connect with this book for the national context it has and not just one zone of the railway. Also showing the city around to the author during his research was an absolute honour. What value did you get from this book? The inputs and explanation add to more value simply because the author has taken the trouble of actually visiting the key places before writing which adds a connection between history and the contemporary.
---