Mayflower: Voyage, Community, War
By Nathaniel Philbrick,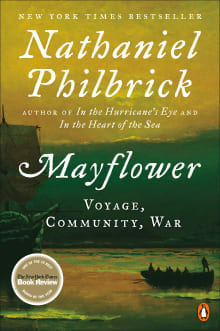 Why this book?
A finalist for the Pulitzer Prize in history, Philbrick's book tells the extraordinary story of the first fifty-five years of the Plimoth Colony, beginning with the arduous and perilous journey of the little wooden ship Mayflower and ending in the bloody King Philip's War, which nearly wiped out the New England colonists and the native populations as well. Philbrick's writing style is compelling and never boring. This book is full of factual information and makes an old story new.
---