Obsessive Genius
By Barbara Goldsmith,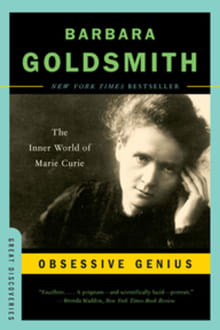 Recommended by Doug Macdougall
From Doug's list on scientific discovery.
The 'obsessive genius' of the title is Marie Curie, the only woman to have won two Nobel Prizes. I love Goldsmith's book because it humanizes Curie, starting with her childhood in Poland and progressing to her determination to someday become a scientist, the difficulties she faced as a woman seeking an education in Poland at the end of the nineteenth century, and finally the combination of serendipity, enduring curiosity and fierce determination that led to her groundbreaking discoveries about radioactivity, a word she is credited with coining.

---