The Reapers Are the Angels
By Alden Bell,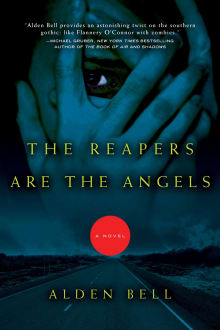 Book description
God is a slick god. Temple knows. She knows because of all the crackerjack miracles still to be seen on this ruined globe...
Older than her years and completely alone, Temple is just trying to live one day at a time in a post-apocalyptic world, where the undead roam endlessly,…
Why read it?
1 author picked The Reapers Are the Angels as one of their favorite books. Why do they recommend it?
C.J. Fisher
This book had to make it into my list, because while it does have zombies, and terrifying ones at that, they serve as the backdrop for the heroine Temple to work out her inner demons while interacting with individuals who haven't necessarily worked out their own. Ultimately, Temple is on a hero's journey akin to the great journeys of Hercules, Jason, and Icarus.
I've always loved a flawed tragic hero, and I think Bell did a fantastic job not just with Temple, but with the rest of the cast. He managed to create a whole cadre of raw complex characters…