Sex in the Heartland
By Beth Bailey,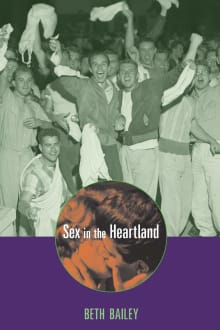 Book description
This is the story of the sexual revolution in a small university town in the quintessential heartland state of Kansas. Bypassing the oft-told tales of radicals and revolutionaries on either coast, Beth Bailey argues that the revolution was forged in towns and cities alike, as "ordinary" people struggled over the…
Why read it?
1 author picked Sex in the Heartland as one of their favorite books. Why do they recommend it?
Lisa Lindquist Dorr
It is all very well and good to talk about the sexual revolution in places like New York City or San Francisco. But what did it look like in places like Kansas? This book tells you. It might surprise you that for college students the sexual revolution started with dorm rules in the 1950s. Or that concerns about overpopulation fueled distribution of the Pill. And that women's liberation was a big deal even in fly-over country. Ultimately, this book makes clear that the changes that we connect with the Sexual Revolution happened in every corner of the United States.