Peter Darling
By Austin Chant,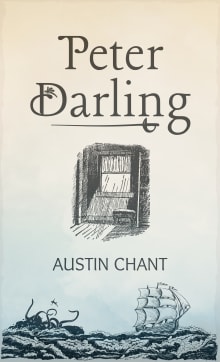 Book description
A queer, transgender retelling of Peter Pan in which Pan returns to Neverland after a decade in the real world.
The Lost Boys say that Peter Pan went back to England because of Wendy Darling, but Wendy is just an old life he left behind. Neverland is his real home.…
Why read it?
3 authors picked Peter Darling as one of their favorite books. Why do they recommend it?
Seth Haddon
This book was a wonderful queer reimagining of the story of Peter Pan.
A friend lent me this book years ago and I devoured it. Many of Disney's villains are queer-coded, and Hook in particular seems to embrace femininity—but his cultured dandyism only hides his evil.
Moreover, the original story of Peter Pan grapples with the desire for childhood immortality and the lack of adult responsibility, but Chant's Peter is a trans man: not only is he avoiding his adulthood, but also the expectations of his gender.
The rivalry between Hook and Peter becomes something more, blurring into sensuality. But…
A.E. Ross
I've read a lot of Peter Pan retellings, but this one is my favorite of them all. I think as queer people we relate to the idea of eternal youth, and of having the time to do things over the right way. I feel this even more as a trans person, and seeing this story explore the idea of Peter Pan as a transitioning Wendy Darling feels like a favorite song I haven't heard in a long time. Plus, the classic swashbuckling pirate Captain Hook and his relationship with Peter are positively spicy. This is a great, affirming read and…
Molly Ringle
I was bewitched by the weird allure of Peter Pan when I read it as a kid, and I think I love Peter Darling even more. Not only does it recast many of the unsettling aspects of the original into a more palatable interpretation, but it provides a trans twist: at home on Earth, he's known as Wendy Darling, but when he escapes to Neverland he becomes Peter Pan, his true self. Returning there as a young adult, Peter begins untangling the emotions and past events that have haunted him, and finds most are not what they seem.
Foremost in…