Killer Elite
By Michael Smith,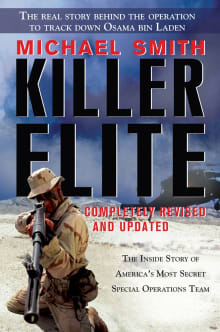 Book description
America's most secret Special Forces unit does not even have a name. Formed as the 'Intelligence Support Activity', it has had a succession of innocuous titles to hide its ferocious purpose. It exists to 'undertake activities only when other intelligence or operational support elements are unavailable or inappropriate'. Translated from…
Why read it?
1 author picked Killer Elite as one of their favorite books. Why do they recommend it?
Robert Patrick Lewis
Although they once hoped to remain as eternally clandestine and unknown units, the famed Delta Force and Seal Team 6 had their covers blown and have now been memorialized in various books, movies, and television shows. There are still units within the Special Operations and Clandestine Services worlds that remain shrouded in mystery, though, which is exactly how they like it.
This book walks you through the history, jobs, and some of the high-profile missions of one of these such units, once known simply as "The Activity." A unit so secret that they changed their official unit name every 30…