Island Queen
By Vanessa Riley,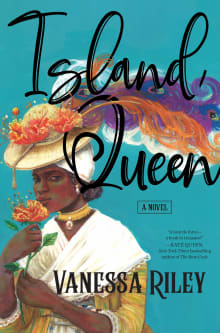 Book description
"Riveting and transformative, evocative and immersive...by turns vibrant and bold and wise, discovering Dorothy's story is a singular pleasure."--The New York Times
A remarkable, sweeping historical novel based on the incredible true life story of Dorothy Kirwan Thomas, a free Black woman who rose from slavery to become one of…
Why read it?
3 authors picked Island Queen as one of their favorite books. Why do they recommend it?
Deborah Fletcher Mello
Discovering my affinity for Historical Fiction, and then discovering the writings of Vanessa Riley was a dream come true.
Island Queen hit all the right buttons for my writing spirit. It was lyrical, poetic, engaging, and one of the most beautifully written books in my personal library. It was storytelling at its very best and I'd recommend this book for that reason alone. But it also has great personal significance for me.
My 85-year-old mother who only learned to read late in life was an avid reader. These past few years her reading has slowed, the process becoming difficult for…
Diana Giovinazzo
I love Vanessa's writing style. Through her novel, we learn about Dolly Kirwan Thomas, a former slave who rose to be the most powerful woman in the Caribbean. Through this book, we get to see another side of the 18th century and the harsh realities of colonialism, and one woman's journey to rise above it.
Edie Cay
Dorothy Kirwan was a real woman, who did real feats of magic and strength. In Riley's book, we get to peer into this woman who became a Caribbean real estate mogul, despite her disadvantage of being born into enslavement. This Dorothy doesn't always make the best decisions because she follows her heart—a dalliance with a handsome prince on a boat? Why not? But the times I really want to be Dorothy's friend is when she goes down to the parties with the not-rich folk. Where she dances and laughs, spins around flirting with whoever happens by. Not to say she…